New features
Visma Sign support
Document's can be signed with Visma Sign from Office-client. Configuration instructions can be found from page Visma Sign
Improvements
General
Author display name
End-user can now give free description for author. Description is shown below author name in author listings to distinct authors with same name but e.g. with different role.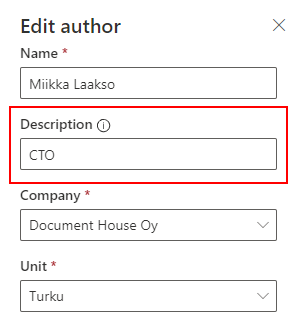 Recent for location support
End-user recent publish/save locations can be now accessed in UI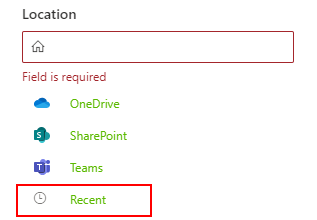 Office
Publish operation
After document is published, source document is marked with information where it was published. Published document cannot be republished; document can be saved normally after this.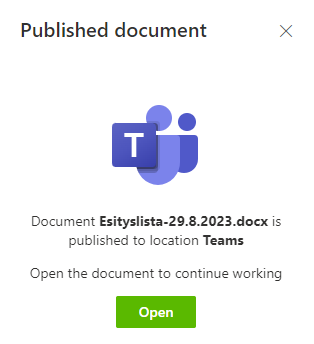 Portal
Computed field
Meta groups and contents can now have computed fields. Computed field can have static text and also values from other properties. Computed field is not shown in information panel, but value can be used e.g. in document surface as other fields.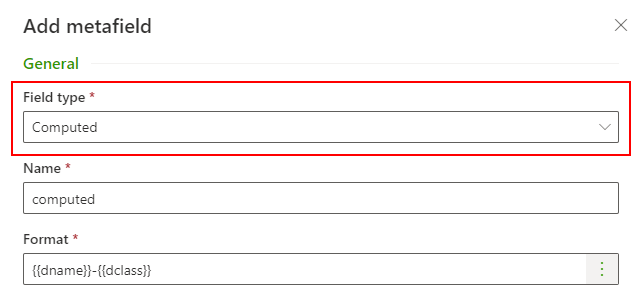 Date formatting
Custom date formatting is now supported for Date-fields. You can modify data format in Portal Data > Languages page.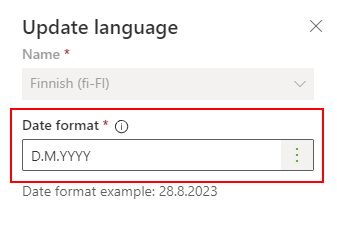 SharePoint term list child term
Child term can selected as SharePoint term list root.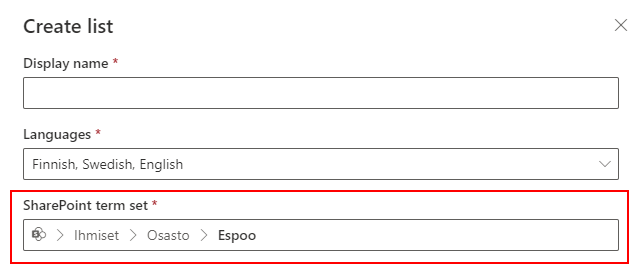 Content statistics
Content specific statistics are now available for documents, phrases, slides and images

File history
Previous version of content files are now available for documents, phrases and slides.