Centralized Deployment of Kameleon Teams application
Deploy Kameleon Teams in the Microsoft 365 admin center
You manage apps for your organization in Teams apps in the admin center. To use Teams admin center, you must be a global admin or Teams service admin
Deploy Kameleon Teams application in the Teams Admin center
In the admin center, go to the Teams admin center > Teams apps > Manage apps.


Select Upload -button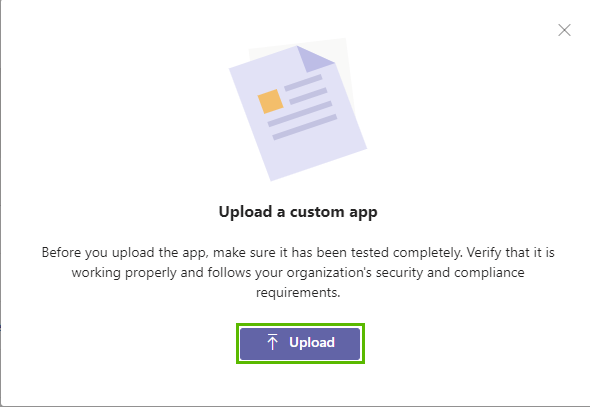 When asking filename, enter the path:
: https://teams.kameleon.app/appPackage.zip



Grant admin consents to permissions
As an admin you can review and grant consent to Kameleon app permissions on behalf of all users users in your organization. You do this so that users don't have to review and accept the permissions requested by the app when they start the app.
When Kameleon Teams app is loaded, go to give permissions:
Find Kameleon app

Go to View details

Select Permissions -tab

Grant permissions for all your users in organization

Add Kameleon app to a team
Use the Add to team button to install an app to a team.

Search and select Kameleon app

Select Add to team

In the Add to team pane, search for the team you want to add the app to, select the team, and then select Apply
Kameleon Teams in end-users application
To use Kameleon Teams end users adds Kameleon app to their Teams.
More information about deploying Teams Application