Centralized Deployment of Kameleon Office add-in
Deploy Kameleon in the Microsoft 365 admin center
Centralized Deployment is the recommended and most feature-rich way for most admins to deploy add-ins to users and groups within an organization.
Requirements to use Centralized Deployment
Check Office requirements before you start to deploy Kameleon to end-users.
Recommended approach for deploying Kameleon
Use a phased approach, we recommend the following:
Roll out the Kameleon to a small set of users. If the deployment is successful, move to step 2.

Roll out the Kameleon to more individuals within the business. Again, evaluate the results and, if successful, continue with full deployment.

Perform a full rollout to all users.
Deploy Kameleon using the admin center
As an admin, you can deploy Kameleon for the users in your organization by using the Centralized Deployment feature in the Microsoft 365 admin center.
In the admin center, go to the Settings > Integrated apps > Upload custom apps.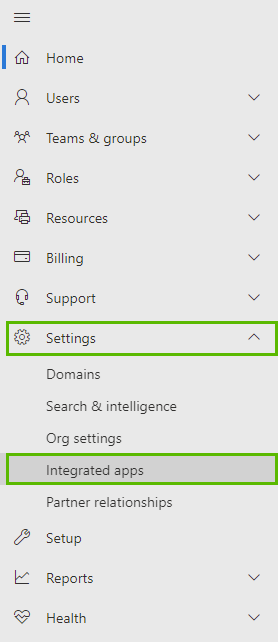 Select App type: Office Add-in

Choose how to upload app - Select Provide link to manifest file -option and enter the link:

Kameleon Office add-in
https://office.kameleon.app/manifest.xml

Kameleon Content Tool
https://content-admin.kameleon.app/manifest.xml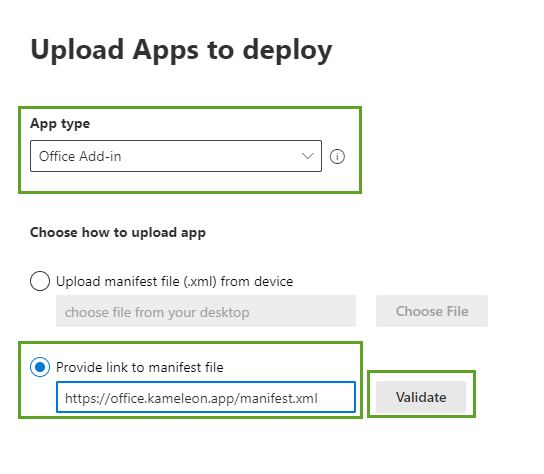 Press Validate-button to validate your link.

Continue with Next-button

Add users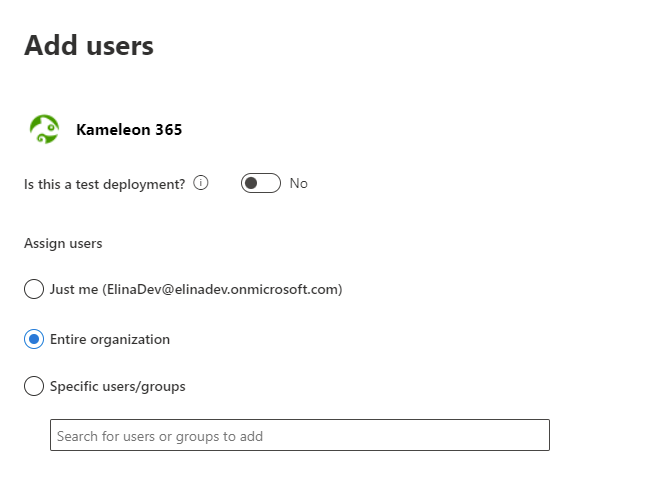 Select Specific users/groups, Entire organization or just yourself (for testing).

Continue with Next -button

Accept permissions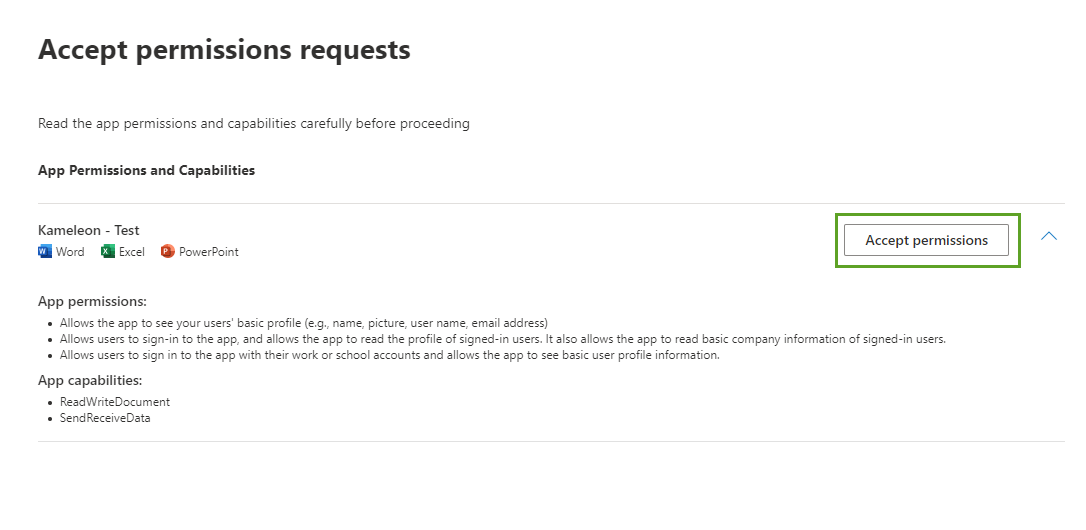 Continue with Next -button to the end of deployment.

After Deployment the add-in will be available on assigned users' Office app.
Kameleon in end-users Online application
To use Kameleon end users loads Kameleon add-in.
Select Insert-tab and Office Add-ins -button

Select Admin managed -tab and Kameleon

Select Add-button at bottom of the window

Kameleon will be in the end of your Online Office applications Home-tab


Press the Show Kameleon button and if necessary sign in with your Microsoft account


After signing in, Kameleon task pane is on the right side of your Office application
More information about deploying Add-ins